On Assignment: St Thomas the Sequel, Dalvey
St Thomas, we meet again! I once had no place in my heart for this parish, but now it seems I've made room. My initial solo experience had to do with me deciding to drive to portland via St Thomas and based on how long that journey was I just had bad vibes with the parish. Petty? maybe…
While heading to our first stop we came across a freediver, Mr Sheldon Napier who sells Irish moss and decided to speak with him. To understand his process, read his story here
This time we travelled to Dalvey which is in relatively close proximity to Duckenfield and its Sugar Factory. There we spoke with residents of the community who were passionate about their water woes. They spoke of rare instances of piped water and a constant reliance on stored water in drums which sadly equated to high volumes of mosquitos and an elevated fear of Dengue and other mosquito-borne illnesses. Read their story here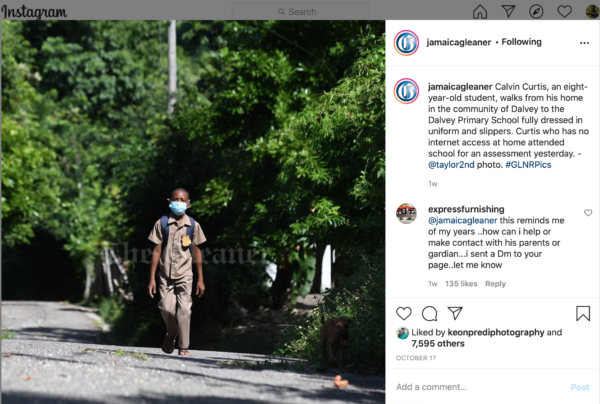 While on that assignment I saw a young man fully clad in school uniform and a pair of slippers which stood out seeing that schools are all closed due to COVID-19 countermeasures.
I quickly ran to the car from shooting the residents who were discussing their issues with water, swapped to a telephoto Nikon 70-200mm F/2.8 VR, slapped it on the Nikon D850 and grabbed a few photos of him walking up the incline with his dog out in front. It was one of those precious moments you see in paintings.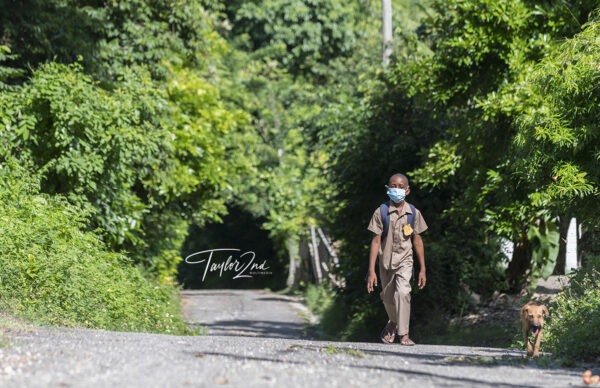 My instinct to grab the photo of young Calvin Curtis in uniform, sandals and backpack heading out was ultimately beneficial to the young man. Thank you to those who reached out to help him! (Calvin had no internet at home like most students in the community and as a result, went to school for an assessment.)
The photo made the rounds on social media and garnered lots of attention, the messages of persons wishing to offer aide to the young man were endless. I love the positive impacts of journalism!